Scene: Hospital, my cousin had just given birth to her first child.
Cousin to my mom: Sooo When is Cicely going to have a child?
Mom to cousin: Cicely is out there living her dope ass life! (I added a word or two in there!)
I remembered hearing this from my mom over a year ago and has stuck with me. It made me wonder, are people in competition mode when it comes to life events? Are we in a rush to see who gets married first or graduate from college first. Are we waiting to see how long someone's marriage lasts or if someone's kid goes to jail? Is life just one big competition?
I was so happy about what my mother said. Her response was definitely encouraging. Like don't worry about what everyone else is doing, just continue to do you and live your own life! She is the mother that doesn't rush you to do things that are purely selfish. She wasn't the one that encouraged me to date to get married or when I got married, she never asked, "So when are my grandbabies coming?"
I recently got a message asking for my address from a friend of mine so that she can send out graduation announcements.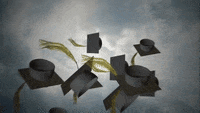 I sat there like oh em gee, my friends, have children that are graduating from high school! Here I am cheering on my high school students like they are my own children, feeling some kind of way, imagining it was my baby walking across the stage.
I recently shared a video stating, "My baby…" and a response I get is, "Not your baby" it kind of hurt… I responded, "It takes a village…"
I remember a long time ago, I was the director of the youth ministry and I was holding a parent meeting. The first task was to go around, introduce yourself and say who your child was. When it came to my turn, I said, "Your babies are my babies". I later found out that a parent was offended that I said that and I thought to myself… Would you want someone teaching your child that didn't care for their livelihood? Would you want someone that was just doing it just because? I know when I have children, I only want adults that spend a good amount of time with them to love them and not hurt them.
I talked to a woman the other day and she asked something like, do I want kids/marriage? I told her yes and went on to state that I am talking to someone with kids. She went on to tell me, "I am going to tell you something that was told to me, blended marriages…" all I heard was don't do it… it is hard… it isn't worth it. I have gotten to the age where it is rare if a man doesn't have a kid.
I remember talking to a friend who was having a rough pregnancy, and I was having a hard time getting pregnant (when I was married)… while we were talking about our struggles with pregnancy, she said, " I would be happier if I couldn't get pregnant than lose my child during pregnancy" Those words cut so hard, again I am thinking is this a competition to see who is worse off? Just because we don't have the same struggle doesn't mean my struggle is less of a struggle compared to yours.
Funny, a year ago today, I wrote a blog titled, Millennial Women: Women Shouldn't Have Kids after 35. Here we are again, it must be that time of year, Mother's Day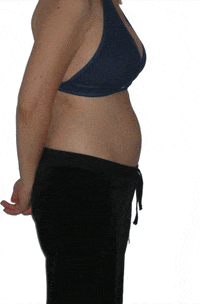 which was last month!
I say all this to say, being childless in your 30's is so tough and the day to day interactions with people can definitely bring up some ill feelings, especially for those that desire to have a child.
I have a student and probably 5 times a day, she says, "You need to have a daughter" and I think if it were only that easy.
Question: I ask myself, would I be ok with having a child by myself? Do I really want to wait till marriage? The most recent question is, Do I really Want to Carry a Child? I mean, I am getting older, they say the risks are greater and my body has been changing like crazy. 
I personally am not going to encourage people with so many thoughts about other's lives… but I will encourage those receiving those comments to just to take it with a grain of salt… knowing that you cannot control what others do but you can control the lens it is filtered through. So many people have so many things to say, but you can choose to let it tear you down or you can use it to build you up. When my mom told me what she said to my cousin, it just fueled me to live my dopest life on MY TERMS and TIMELINE…
Share your ideas & your thoughts on today's topic by leaving a comment below or on Facebook page, Twitter, Pinterest, or by tagging us on Instagram. Sign up for my newsletter to receive  updates on Fashion & Beauty series, Relationship, Health & Fit tips,  Traveling, & Parenting tips in your inbox.
Bio: Cicely Renee is a young, educated black woman who is the founder of Bougie Black Blogger.  She encourage, enlighten and excite the minds of those that read her blog. Besides being the founder of all things bougie. She enjoys hobbies such as photography and social media marketing strategist.  You can find out more about Cicely at  BougieBlackBlogger.com.